How Baseball Subliminal Messages Work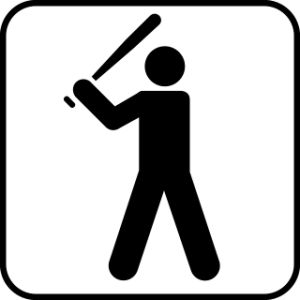 This page will talk about how subliminal audio messages can help you achieve a mental state that pro baseball players have, and thus you can take your skills to the next level by rigorous training and get a great advantage over all other players.
First we will explain how subliminal audio works.
Technical Explanation
Subliminal messages work by sending positive affirmations that will help you improve your baseball game to your subconscious mind, and they go unnoticed by your consciousness.
Baseball Positive Affirmations
I am an awesome baseball player
I am always focused, both during training and games
My pitching is improving rapidly
My reaction time is incredible
I love playing baseball
Subliminal audio goes unnoticed by your normal hearing levels. But that is precisely why it works. You see, your conscious mind selects the messages or information that will go to your subconscious mind, which in turn processes them and thus you behave, feel or act in a certain way.
But, as you don't consciously hear subliminal audio, and that means that your conscious mind can't choose to disregard these messages. Instead, they end up directly in your subconscious mind.
How Subliminal Messages Can Help To Increase Your Baseball Skills
Subliminal messages for baseball skills will develop your mental strength, but will also help you find motivation to train to your maximum, and allow you to avoid cold streaks during games and always feel like you are on fire.
They will let you be so certain in yourself, in your game, so that you will never crack under pressure of mistake or importance of a game. You will be able to improve not just physically but also your reaction time, flexibility, your pitch and other qualities that make true professional baseball players.
Basically you will be able to subliminally train your mind so that you can achieve the peak of your ability. It works when you consistently listen to subliminal messages for baseball players, but other albums may work for other sports – like basketball.
Consistently as in each day, preferably two times a day for 20 minutes or so. The best results would come from listening to them in the mornings and evenings.
Usually players feel results in the first few weeks of listening to subliminals, but of course each player is different and results come at a different pace.
Please be aware that although subliminals are extremely good at helping your mental state, you still have to train your best and try your best during games too. Simply put, subliminal audio will increase your enthusiasm and your drive to achieve, but you have to put the work in as you always have, they are not a magic cure.
Maybe this all seems a bit confusing, and that is why we have included a free subliminal download which you can try, so that all of this makes sense right now:
External References

http://www.weplay.com/youth-baseball/drills - Good baseball drills.
http://www.qcbaseball.com/skills/hitting1.aspx - Become a better hitter.
http://www.howcast.com/videos/507309-How-to-Become-a-Great-Pitcher-Baseball-Pitching - Be a great pitcher.
http://www.freeaffirmations.org/baseball-positive-affirmations - positive affirmations for baseball skills.

Navigation: Subliminal Messages > Sports > How Baseball Subliminal Messages Work